Archives by date
You are browsing the site archives by date.
Our long-time Research Associate, Priya, is moving on to teach full-time at Douglas College. We will miss her dearly and wish her all the best!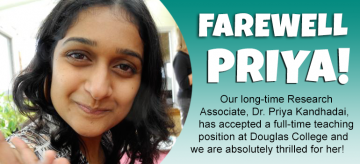 Priya has been an integral part of our Centre for the past six years and we will miss her dearly.